Trust the Gutter Contractor Team at Nu-Worx, LLC for Commercial Seamless Gutters in Kenner, LA
Durable Metal Gutters and Coating Solutions for Your Property
At Nu-Worx, our gutter contractor team provides enduring and cost-efficient coating solutions to safeguard your commercial gutters from severe weather conditions, like hurricane season, and longevity. Our services span a broad spectrum, including various gutter systems, maintenance procedures, and installation.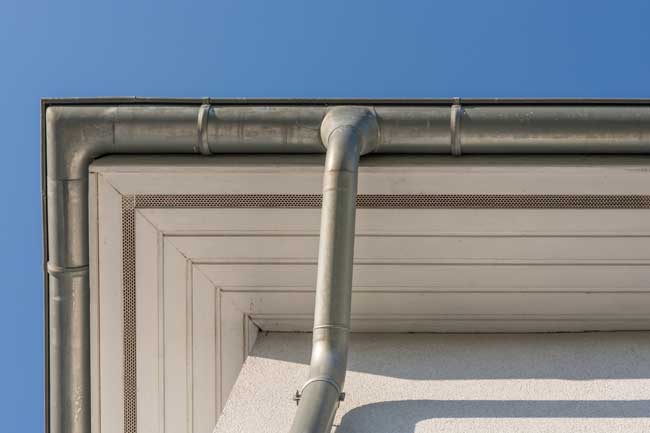 Shield Your Gutters from Deterioration with Quality Workmanship
Rely on our expertise to ensure your gutters are in optimal condition and functionality. Whether it's installation or maintenance of your existing gutters, we help safeguard your property from potential water damage. A well-maintained gutter system also contributes to the longevity of your roofing and siding.
Custom-Made Gutter Systems Built to Last
We craft custom metal gutter systems for commercial properties across the Greater New Orleans, LA region. Our gutter contractor team is skilled in constructing seamless, personalized gutters in several sizes. Our top-notch gutter systems are proven to withstand harsh environmental conditions.
5" gutters
6" gutters
7" gutters
Proactive Maintenance Services
Beyond building and replacing gutters, we extend proactive maintenance services to enhance your preparedness against any weather extremes.
Gutter Tune-Ups to Keep Your Property Draining the Right Way
Our special gutter tune-ups aim to prolong the lifespan of your gutter systems by up to ten years. Regular tune-ups can enhance your gutter system's resilience to corrosion, wear and tear, and general maintenance.
Emergency Repair and Replacement Services
Given the share of annual storm damage, our gutter contractor team provides emergency repair and replacement services around Kenner, LA and nearby areas.
Gutters in Disrepair? Reach Out for Professional Solutions
Contact us today at (504) 353-1484 or email info@nuworxllc.com to schedule your commercial gutter appointment.