Trust Nu-Worx, LLC for All-Inclusive Roof Coating and Restoration Services
Nu-Worx, LLC presents cost-effective, durable roof coating systems and restoration services for commercial establishments, potentially eligible for extended warranties. Our metal roof coatings are designed for longevity, ensuring significant savings on replacement and maintenance overheads.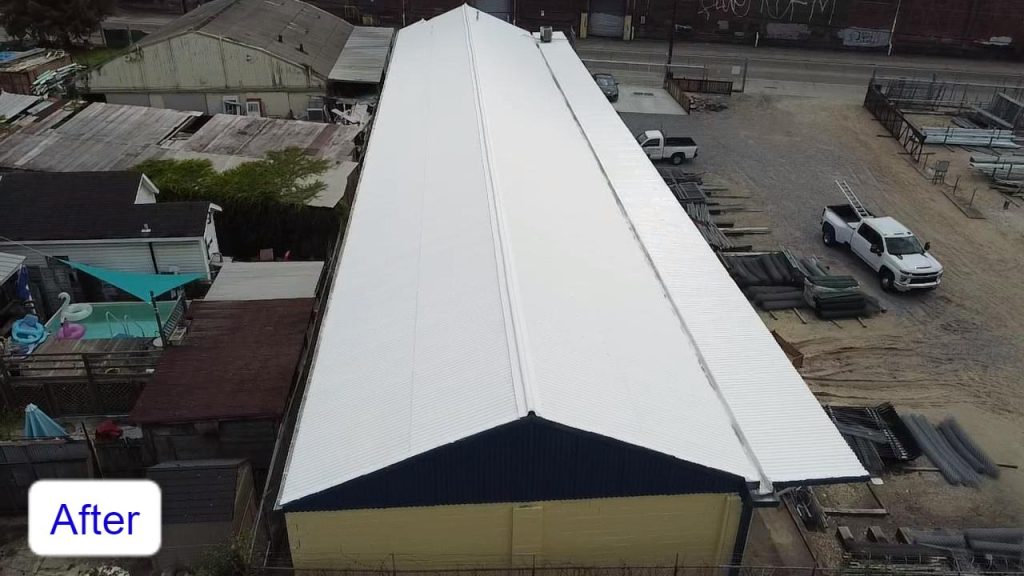 Metal Roof Coatings to Ensure Your Roof Lasts for Years to Come
Our restorative approach: applying coatings across the entire roof surface, yields optimal results. For local repairs, partial coatings may be employed, providing a robust and economical solution that's just as effective in the long run.
Roof Coating Renewal and Warranty for Your Peace Of Mind
Breathe new life into your coating with a simple reapplication, bolstering weak spots without the need for heavy repairs. Call us today to learn more about our warranty offers.
Energy Efficiency, Tax Breaks, Eco-Friendly Solutions, and More
Enjoy marked energy savings and coveted tax advantages with our roof coating solutions. They also contribute to a greener environment by minimizing landfill waste and reducing greenhouse emissions.
Additional Benefits to Our Roofing Coatings and Restoration Services
Our coatings are rubber-like, capable of withstanding thermal fluxes. Reliable, measurable, and eco-friendly, they provide waterproofing while also preventing premature breakdown.
Keep Your Roof Cool with Improved Coatings and Solar Reflectance
Bright white metal roof coatings can decrease rooftop temperature, deflect harmful UV rays, and facilitate manageable interior climates. Moreover, these coatings boost thermal efficiency and interior comfort while reducing wear and tear on mechanical systems, energy consumption, and maintenance needs.
Embrace the Multifaceted Advantages of Nu-Worx, LLC Roof Restoration Services Today
Take advantage of our Two-Year Workmanship Warranty, offered by our licensed, certified GAF Master Elite Installers. We look forward to working with you!